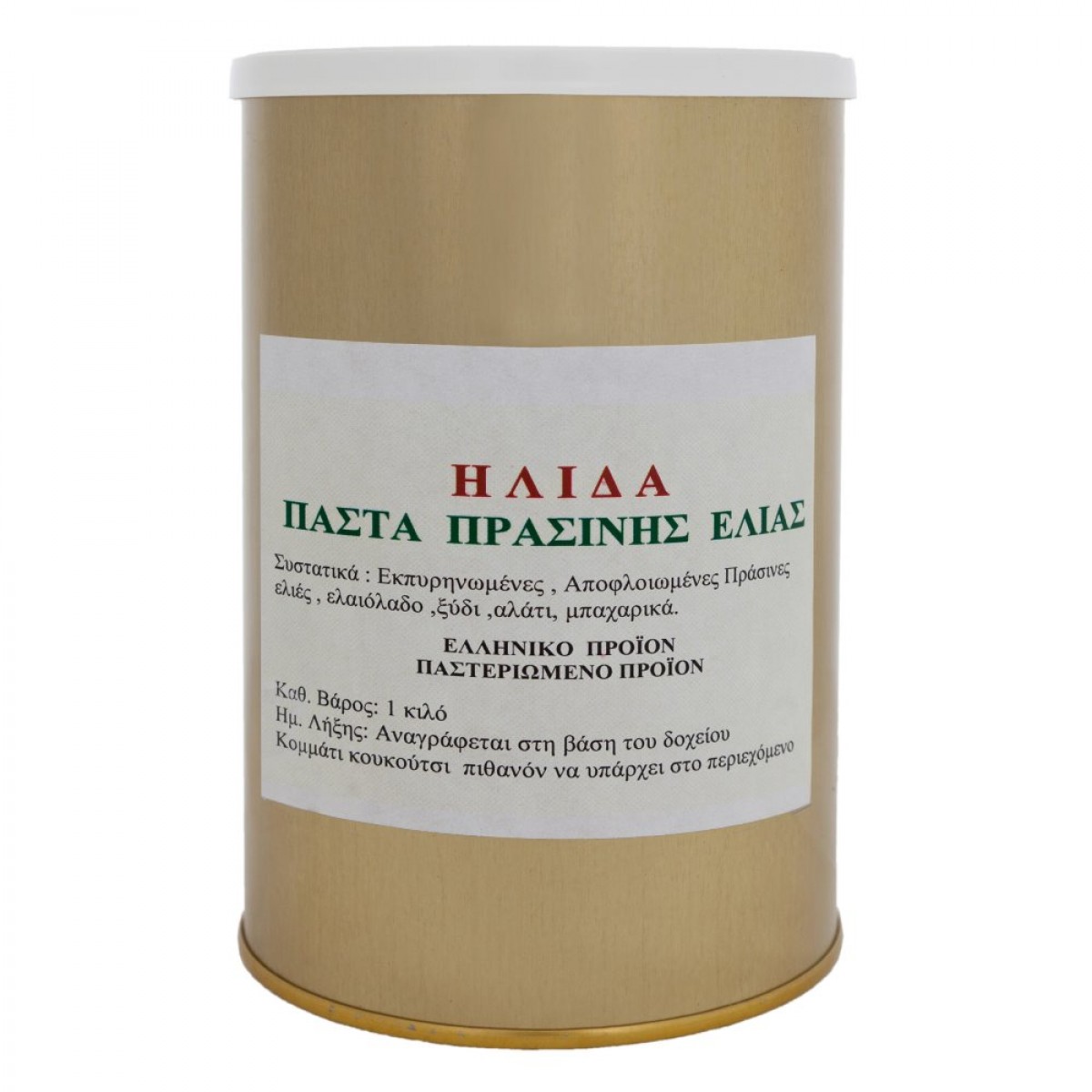 Green olive paste in 1kg package with olive oil, vinegar & oregano (case of 8 pieces)
Net weight of case: 8.00 kg.
Gross weight of case: 10.00 kg.
Cases per pallet: 81
Pieces per pallet: 648
Total net weight of pallet: 648.00 kg.
Total gross weight of pallet: 810.00 kg.
Pallet height: 1.5 m.